National Association of Division Order Analysts-2105 Institute
Russell T. Rudy Energy, and the Rudy family are proud to have supported the National Association of Division Order Analysts (NADOA) since inception.  It has been a long and mutually beneficial relationship and we are enthusiastic about our future association.
This year's annual institute was held at the Ritz Carlton Hotel on Amelia Island, Florida.  The theme was "Ahoy Mates, Let's Educate", which not only reinforced the institute's commitment of education, but also, the pirate theme of the hotel.  Participants were encourage to get into the buccaneer spirit, and many did!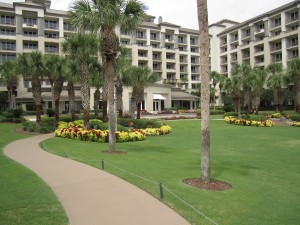 The manicured grounds of the hotel in their tropical splendor
Russell T. Rudy Energy was well represented by principal Russell Rudy, Controller Suzanne White, Landman George Webb and Land Administration Manager Mary Lemond.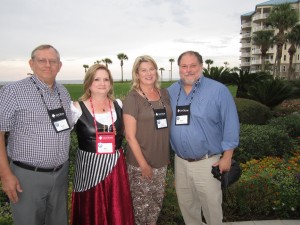 George, Mary, Suzanne and Russell
We were a proud sponsor of this year's event, and, in fact were chosen as the Corporate Sponsor of the year.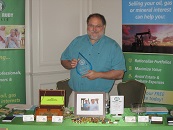 Russell in our booth holding our Corporate Sponsor of the year award.
The institute is very informative and offers us an opportunity to expand our skill sets, stay abreast of the latest developments in our discipline, make new friends, and renew longstanding relationships.

A number of attendee really got into the spirit of the Institute.  Our own Mary LeMond is on the far left.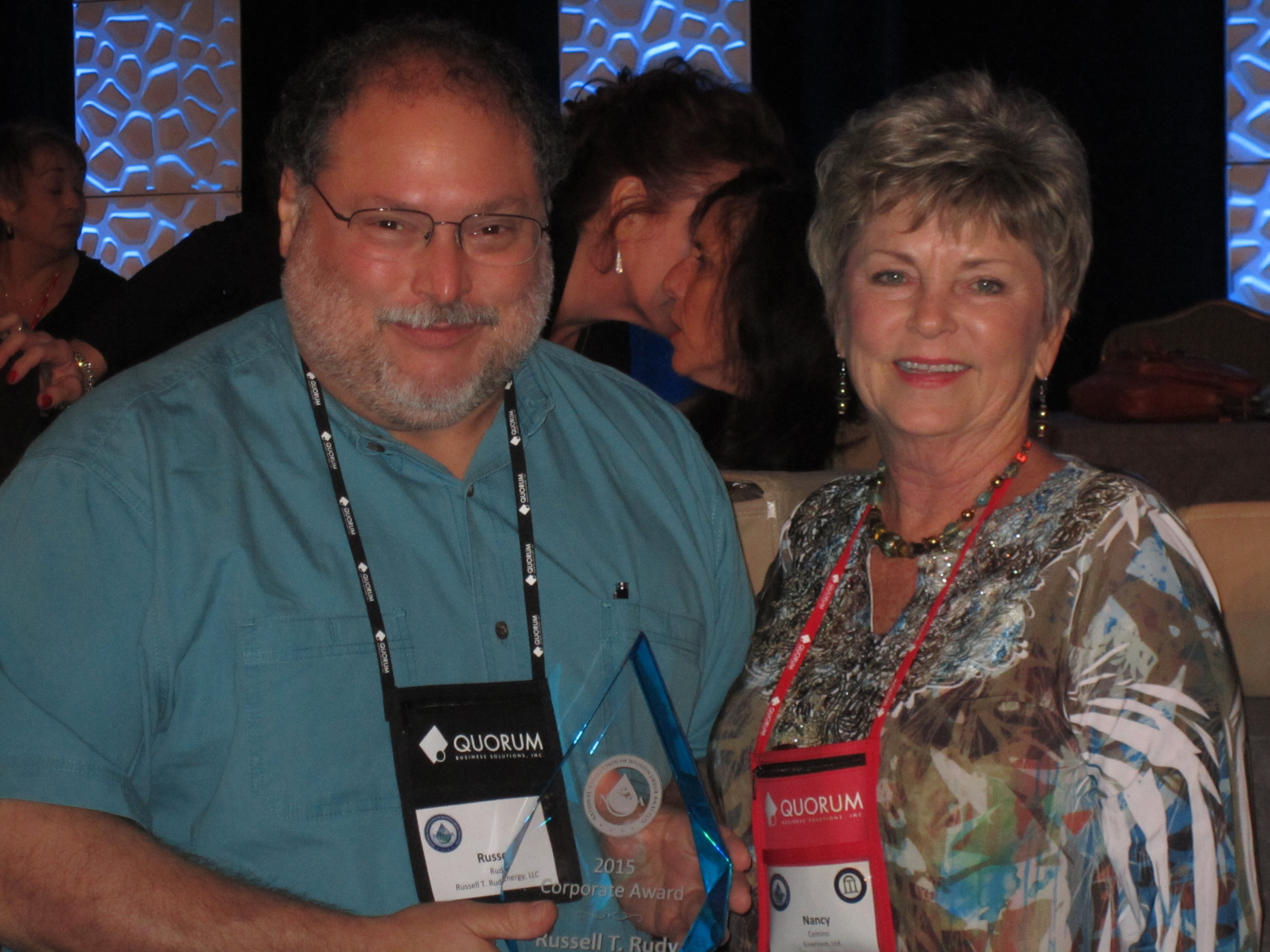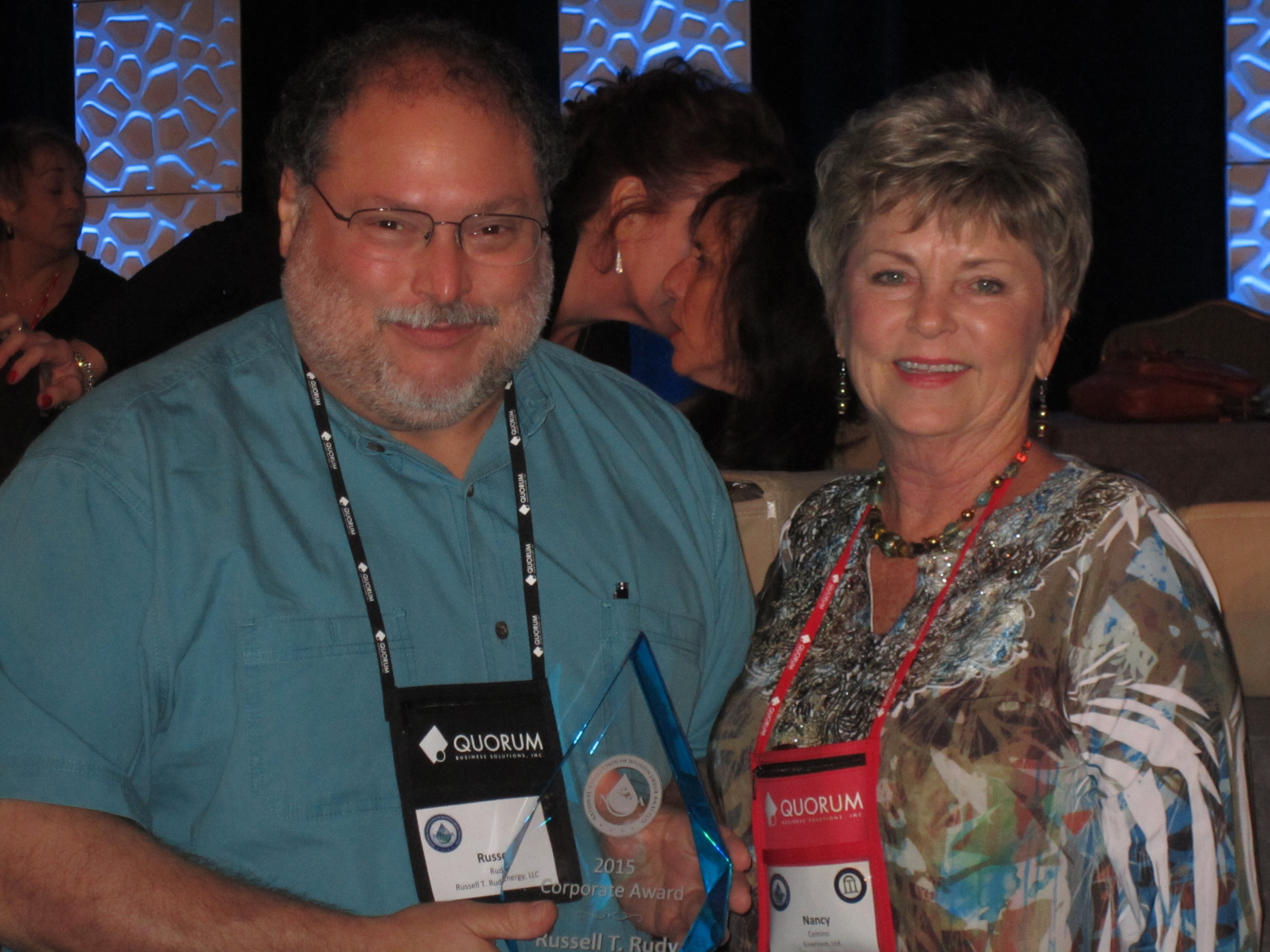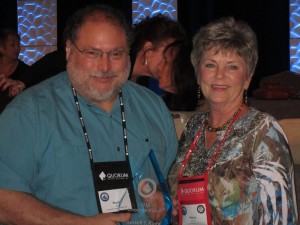 Russell with NADOA President, Nancy Cemino of Enervest
We all had a great time, learned a lot and can't wait until next year's institute!