Rudy Energy at the NARO Convention
In October, Russell Rudy represented us at the 34'th National Convention of the National Royalty Owners Association in Albuquerque, NM.  Fortuitously, the convention coincided with the International Hot Air Balloon Fiesta.  Attendees could wake up in the morning to the sight of the colorful balloons over the City.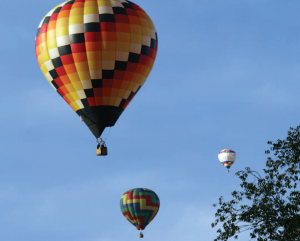 The convention was full of educational and recreational activities.  Highlights included a rapid fire forum on Thursday, and offerings of three concurrent topics each hour in the Friday sessions.  NARO has done a great job of educating, informing, representing, and involving royalty interest owners in critical issues affecting the energy industry.  We are proud to be long term members and supporters and look forward to the 2015 event.  To learn more about NARO please go to www.naro-us.org .